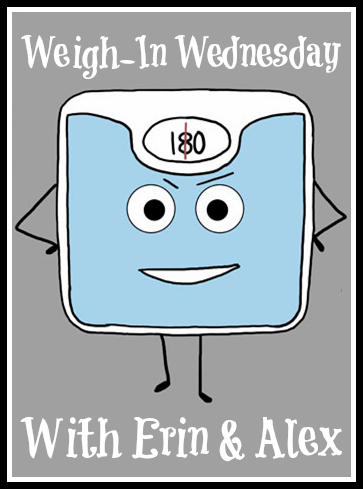 For those of you who forgot...
I finished the 10 Day Advocare Cleanse
last Thursday
.
I was stoked to report that I weighed in at 152.
Today, I am not so stoked to report I weighed in at 156.
I felt great after the cleanse and continued eating pretty clean up until Saturday at about 6:30 pm.
The
concert
we went to on Saturday was a little over 2 hours away.
We left a little early so I could stop by a Dick's sporting goods store to get my "13.1" car magnet.
I then perused the store for a little bit.
Well, actually longer than I thought...
(Someone please tell me why I couldn't find compression socks anywhere nor an associate to tell me if they had any. And trying to decide on whether or not to get a foam roller...already regretting the decision not to.)
Ok, ok...you're right. I'm stalling from telling you why/how I ate so crappy.
Add in a longer than expected stay at Dick's plus awful traffic to get to the arena and we're chowing down on some overpriced soft pretzels (Um, duh, cashier teen, of course I want mine salted!), and a chicken tender combo. (But, I shared that with the hubs...)
Not to mention a few beers later that led to a 12 am Sheetz run!
Enter Sunday and a slight beer bloated hangover and I'm eating anything and everything in sight.
All day long.
I may or may not have raided my mother-in-law's stash of candy for the Easter Egg Hunt she does at her church.
I only grabbed a handful of those mini Twix.
And maybe a handful of mini Snickers.
And maybe a handful of mini Kit Kats.
What?!?!?! They were mini...
And I haven't stopped eating awful shit since.
Playdate chips and dips and pizza and cake? Yes, please!
12-year-old cousin's birthday cake and ic cream? Sure!
Ugh! Why can't I seem to remind myself how shitty all this crap food makes me feel when I'm forking it into my mouth?
The problem is, I don't want to continue eating this badly, but in the back of my mind I know I'm thinking,
"eh, Easter is this Sunday and I already know I'll do piss poor on that day, so why bother these next couple days until then?!?"
Who the eff does that?!?
This girl right here, folks.
I don't like the sluggish and blah feeling.
My tummy really hates me when I do this.
But I know I don't feel entirely motivated to really kick it into high gear until after Easter's over.
Well, ain't that just a bitch, Kyra?!?!
On a good note, I did lift weights/leg work Sunday night, yoga Monday night and ran Tuesday.
Can I get some bonus points at least?!?!
Sweet Lord Baby Jesus!!
Pray for me, ya'll!
I need to sucker punch my inner fat girl the rest of this week!