Well, Wednesday, we meet again!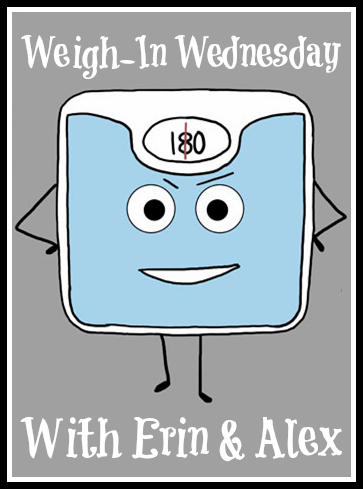 I am still weighing in at 149.
Which I'll take.
It's PMS week and that means shoveling in every possible morsel of food into my mouth from sun up to sun down!
I seriously hate this week!
I just cannot stop.
So, I'll take the scale staying the same after these last few days!
And today, I'd rather celebrate an NSV (Non Scale Victory)...
Heeeeeeeeeey, size 6 jeans!!!
On a completely crazy and wild whim, I thought, why not try them on to see how they fit!
It's obvious they haven't been washed in a very long time cos
they buttoned up just fine!
With, dare I say, some room!!
I'll take it!
And since we're in the celebratory spirit, I'd like to wish my brother and sister-in-law a very Happy 3rd Anniversary!!!!!
(which also means it's been 3 years since I was 137 pounds!)
And heck, while we're still celebrating, it's Teacher Appreciation week and that beautiful blonde lady on the left in the pic above is a lovely Special Education teacher!! She teaches a classroom of children with Autism and her heart and patience for them is remarkable! Thanks for being a great teacher, Shannon.
(And a big shout out to my mom who's been a teacher for 35 - give or take - years!)
So not only is my sister a wonderful teacher, she is a superb mother and an insane crafter!
And oh yeah, don't forget to enter our Mother's Day Giveaway that we're teaming up to do!
One lucky reader will win a personalized Initial Birthstone necklace fashioned for you by the incredible lady herself!
Check out all the details here and allow me to make it easier for you to enter right here: