First things first...
Thank you to all the sweet comments from yesterday's post reassuring me of my running ability.
I'm often too hard on myself when it comes to my time/pace/distance...
Sometimes I need to just forget about all of that and just enjoy the ride!!
Yesterday, I tried my hand at
Yasso 800s
for my speed work.
I intended to do 4 intervals of a half mile in 4 minutes followed by a slow jog/walk for 4 minutes.
I only completed 3 intervals!
Perhaps it was the 84 degree weather.
Or perhaps this was pretty intense!!
I DO NOT like to have to walk when I go for a RUN.
So, I fully intended to slow jog on the 4 minute recover intervals.
But I had to walk...twice!
I was slightly bummed that I didn't complete the intended 4 intervals.
This is where a running group or at least a dedicated partner would have pushed me to get that last interval done.
But I was also super proud of those 3 completed intervals!
It was tough!
Which tells me it's worth it!! :)
Side note...I need your help!
I bought a pair of shorts from the Victoria's Secret VSX line and they're ok, but I have tree trunks for thighs, so I haven't found a pair of shorts that don't ride up my thicky thick thighs.
Please impart to me your wisdom on running shorts!!
Now, on to the #4MChallenge.
I'm sure we could all agree that Ms. Michaels does not like to wait!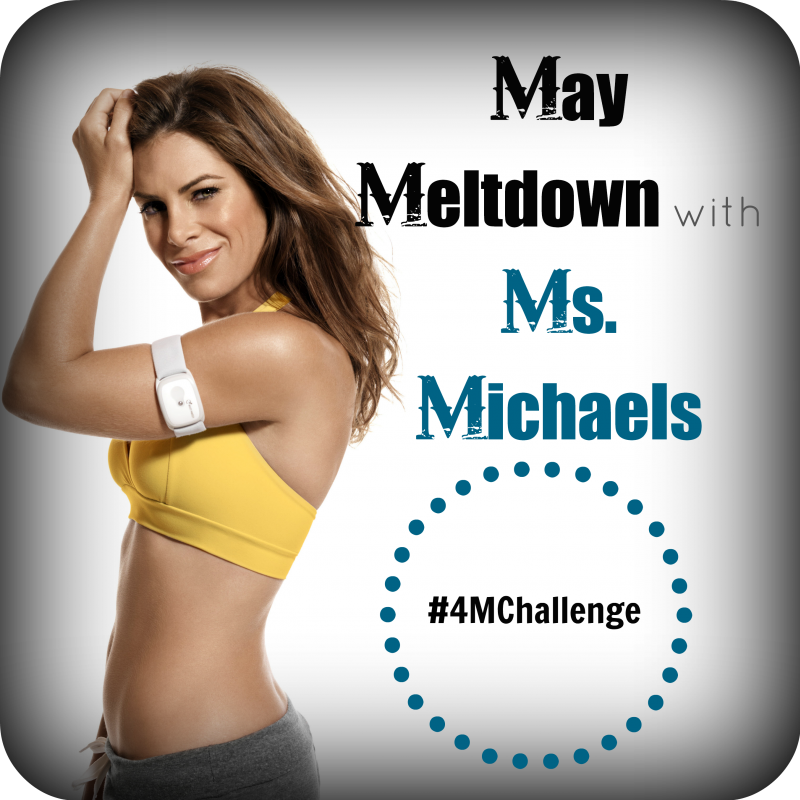 I'm going strong on every day and still enjoying it!
Sure, the past couple of mornings have been difficult to get out of bed, but I have to remind myself of how I feel when it's done and I manage to drag myself out of bed!!
Level 2 of the 30 Day Shred is delightful.
Jillian tells me my "shoulders should be burning right now" and dammit if that ain't the truth!
I don't know what my measurements are to this point, but I feel like I see some muscle definition/smaller love handles in certain areas! :)
Yeah, B&A's!!!
That's all for today, my dears!!
TGIF!!