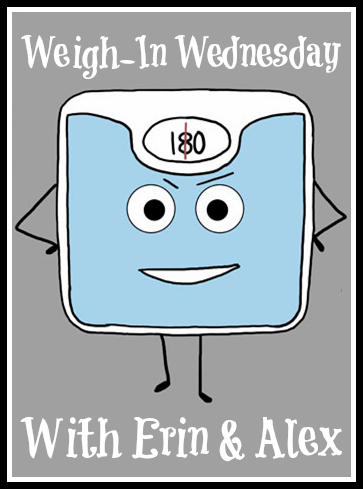 Why yes, I have been gone for a hot minute.
I was too busy stuffing my face with every and any porcel of food I could find!
This picture was meant as a joke to my sister and our BFF, but it's pretty darn accurate of the past week!
But seriously.
Ever since last Sunday.
I have gone ape shit crazy with food.
Not caring one little bit.
And this coming right off my Advocare cleanse!
WOMP WOmp womp...
From 152 post-Advocare results to 156 last Weigh-In Wednesday.
To even getting up to 159 when I weighed myself Monday morning.
On the up side, I've still been running, so that's been the only good thing I had going for me.
Could have something to do with all the new running swag I got...more on that in a second!
Come Sunday (Easter) night, I felt like absolute death.
I had a migraine from hell and seriously threw up from my stomach hurting so bad.
After a week worth of terrible, horrible, no good VERY BAD eating, my body was pissed at me!
I knew I had to snap the eff out of it.
Monday morning came and so did that 159 on the scale.
I ate super clean and even got in 3 miles worth of speed training in the gorgeous 70 degree weather we had!
I am back on track and was pleased to see 154 on the scale this morning!
Could it be lower had I not binged like a biotch?
Sure.
But we all get off track once in awhile.
We all lose control.
We're not perfect.
The important thing is that we get back on track.
That we take the bull by the horns and say "Ahh nah, hell nah food! You ain't got shit on me!"
(Or something sentimental like that!)
So ladies...."I'm back in the game!!"
(10 Things I Hate About You...anyone?!?)
~~~~~~~~~~~~~~~~~~~~~~~~~~~~~~~~~~~~~~~~
Now, on to the sweet running gear!!!
I told y'all
on Thursday
that we were taking a little family trip an hour and a half south of us to hit up a
Fleet Feet
store.
Mama had put some miles on her previous
Brooks
running shoes and it was time for some new ones!
I highly recommend
Fleet Feet
running stores.
They're all around so check their website
(link above)
to find one near you.
The employees knew their stuff and were so freaking nice!
And I LOVE the sign they had in their store.
I assume it's their "mission statement" and it's perfection!
Anyway, the Easter bunny dropped some money and this is what I came out with!
#runnerswag
Of course the main reason I went was to get new running shoes.
Jeff, the sweet Fleet Feet employee that helped us
(my husband got fitted too!)
measured my feet, watched me walk, and looked at the tread on my current running shoes and told me what I needed as far as support and what not.
He brought me out a couple different pairs to try on and after all was said and done....
...I'm still a Brooks girl!
A

nd I must say...since running with these puppies (started out in them last Friday) I have not had my hip/knee running issues that I was dealing with post-half mary!
Sure, I've been stretching the heck out of my hips and I know that's helping, but I cannot stress the importance of getting fitted for a pai

r of running shoes.
Shell out the money

because it is completely and totally and utterly worth it in my honest opinion.
Come on, Brooks give me a job...
I will sell the shit out of your shoes!!
Disclaimer

:

I adore Brooks. But not everyone feels the same way. Getting fitted for the running shoe that best fits you, your gait, your

preference

, your performance...is THE MOST IMPORTANT THING!
...stepping off my soap box...
I had been considering a foam roller and was prepared to ask a Fleet Feet employee, but the second I mentioned to Jeff that I was having some hip/knee issues, he said, "Oh, th

at's your IT band.

You need a foam rol

ler."
Just a simple piece of lightweight, thick foam that you roll over to work out muscles.
They also gave me a little pamphlet with different "moves" for working different areas.
LOVE it!
I had also been curious about gels.
I love my Jelly Belly Sport Beans but I know a lot of people that use the gels so I wanted to give them a try just to see if there were any advantages over the sport beans.
My biggest drawback was that I didn't know if I could handle the texture of the gel.
Review: I can't!
I tried the "Espresso Love" GU gel on Saturday's run.
The taste was not bad at all, but I cannot get past the texture...BLECH!!!
Totally not for me!
A tablet you put in your drink to give you all the electrolytes but not all the sugar!
Skinny Runnner claims the Watermelon as her favorite, but after looking at all the flavors, I really wanted to try the Strawberry Lemonade.
It's not terrible.
I tried it out on my 6 miler last Saturday...
The taste is very distant.
Not overpowering, which is a good thing for it's purpose.
But I wanted that Strawberry Lemonade flavor and it was definitely lacking.
Like I said though, it's not the worst thing ever and it serves an important purpose, so I will continue to use it!
I now want to try the Watermelon cos a subtle watermelon flavor sounds delicious!
And just because if we spent so much, we got money off, I picked out this mesh, lace-detail Brooks running shirt that I plan to wear to my
10k
in 10 days!!
(The Easter bunny loves a deal!!)
Ok, I've "talked" enough.
Time for me to get on with my day!!
Hope you all have a fabulous day!!